Working in Tandem
for a greener tomorrow
Sustainability is not only a trendy word at TNDM Trucking, as we know and realize how much of a positive impact we can have on the environment and subsequently, the communities that live near the roads. Our priority is to reduce our emissions and our noise pollution levels, as by working with us, we would be in tandem in making the earth a better place for everybody.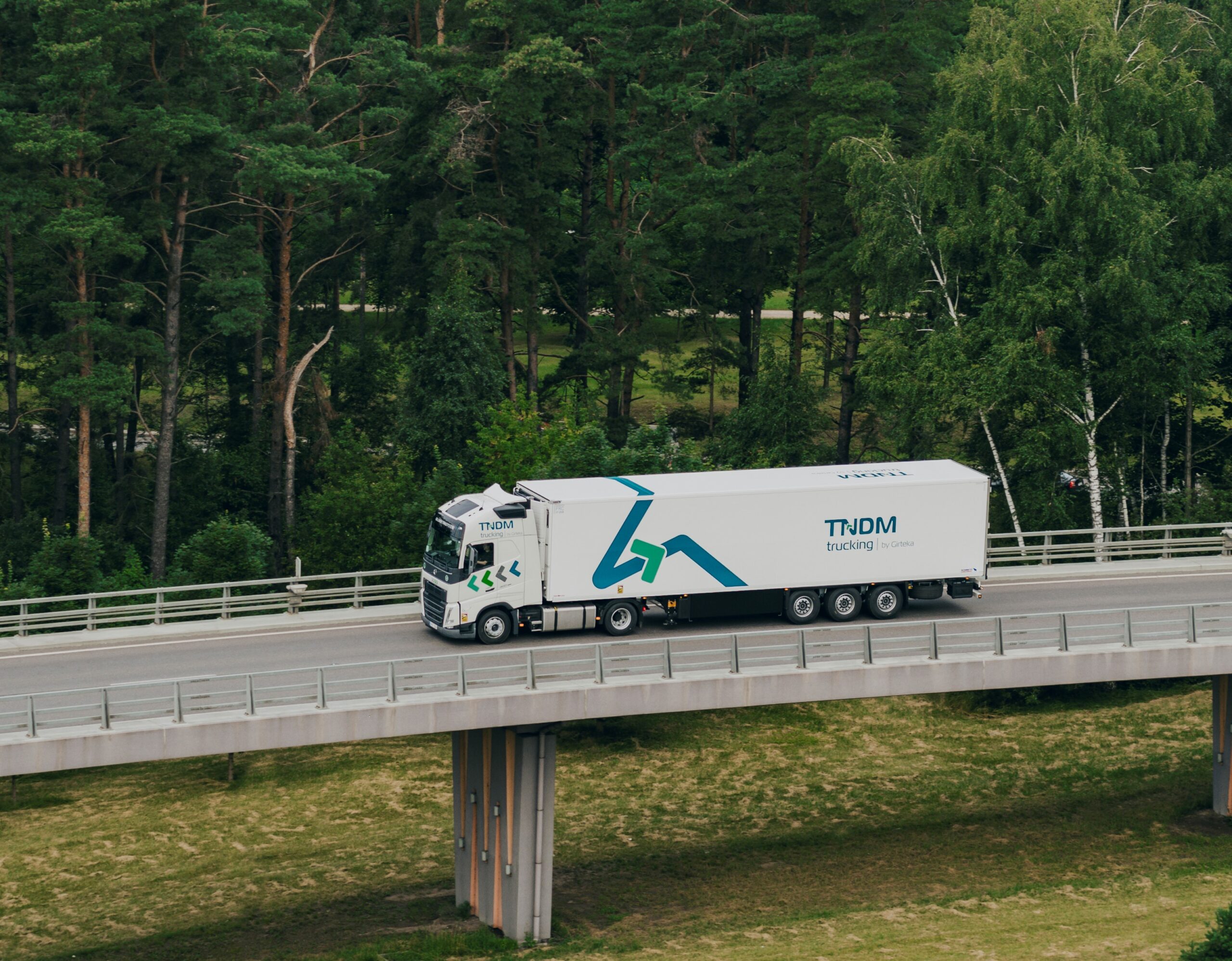 Our trucking services are amplified by our proactive effort to be more sustainable, including the usage of only the newest trucks that are available on the market, all of which are powered by the newest Euro 6 standard engines. Furthermore, we are constantly exploring ways to reduce our emissions actively and passively.
For example, all of our fleet operations have the option to be powered by either HVO or HVO100, a sustainable fuel that reduces the emissions of road transport operations by up to 85%, even if the lanes of our customer have no infrastructure, as we provide mass-balancing options that allow the fuel to enter our truck fleet and reduce the overall emissions of our transport operations throughout Europe.
Our trailers are also the most modern units that are available on the market, meaning that they not only control the temperature inside the trailers efficiently but are also built with the materials that reduce the overall weight of the trailer, thus reducing the weight of the entire vehicle that results in lower fuel consumption and subsequently, lower emissions.
Together with the Girteka Group, we have used an Environmental Management System (EMS), certified under the ISO 14001 standard, reassuring everyone about our commitments to become more sustainable now and in the future.
The main objectives we have developed for our EMS include:

To reduce pollution, CO2 emissions, and waste
To increase the sorting and recycling of waste

To build awareness by involving employees and partners in efforts to protect the environment

To apply green criteria for purchasing

To comply with environmental legislation

To prevent potential environmental incidents and be ready to address any that might occur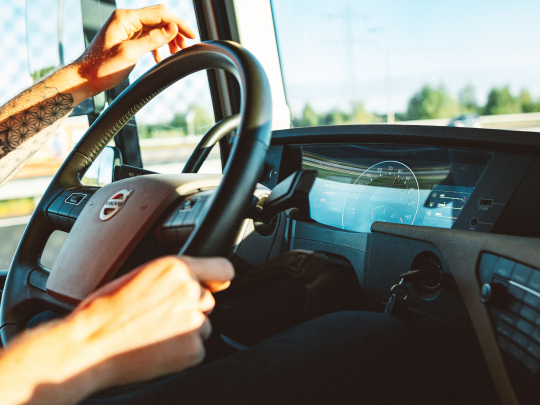 In addition, we proactively encourage our drivers to drive more ecologically via the Girteka Logistics ECO League, as well as our Driver's Academy, where we promote driving in a more environmentally friendly manner to our drivers by gamifying the process. Some other initiatives include active recycling of waste at our offices, energy-efficient buildings, and the reduction of the amount of paper we use daily.
We believe that as a responsible transport partner, we and our customers can make a huge difference in reducing the harm to our environment even if we start by doing the smallest of things.