Following structural changes in the Girteka Group, Andrius Ivašauskas has been appointed as the CEO of TNDM Trucking, effective March 20th.TNDM Trucking's experienced management has allowed the company to continuously grow since inception in 2016, and with a new CEO in place, the company will be able to strengthen its unique dedicated trucking business model.

With a more client-oriented approach, TNDM Trucking, an independent member of Girteka Group, has changed its leadership. From March 20th, Andrius Ivašauskas has taken the role of CEO of TNDM Trucking from Sigitas Meilūnas, who has developed TNDM Trucking from a small 20 mln EUR business into a well prospering 100 mln EURO logistics service provider.
Andrius Ivašauskas has lengthy experience in the logistics sector, serving as the Head of Freight Forwarding department at Finėjas and as the CEO of Motusbona, both companies belonging to the Finėjas Group, where he also held the position of a board member. In addition, A. Ivašauskas has more than 14 years of experience in different managerial positions at Luminor and Danske banks.
"We continue to strengthen and restructure our European business to make it more profitable and sustainable in the long-term. I am happy to announce that Andrius accepted our offer to join the Girteka Group as CEO of the TNDM Trucking business. I am sure that his broad experience in logistics and banking sectors will strengthen our leadership. Together, we can firmly continue on the Group's path towards becoming one of the TOP 10 logistics companies in Europe," says Edvardas Liachovičius, CEO of Girteka Group.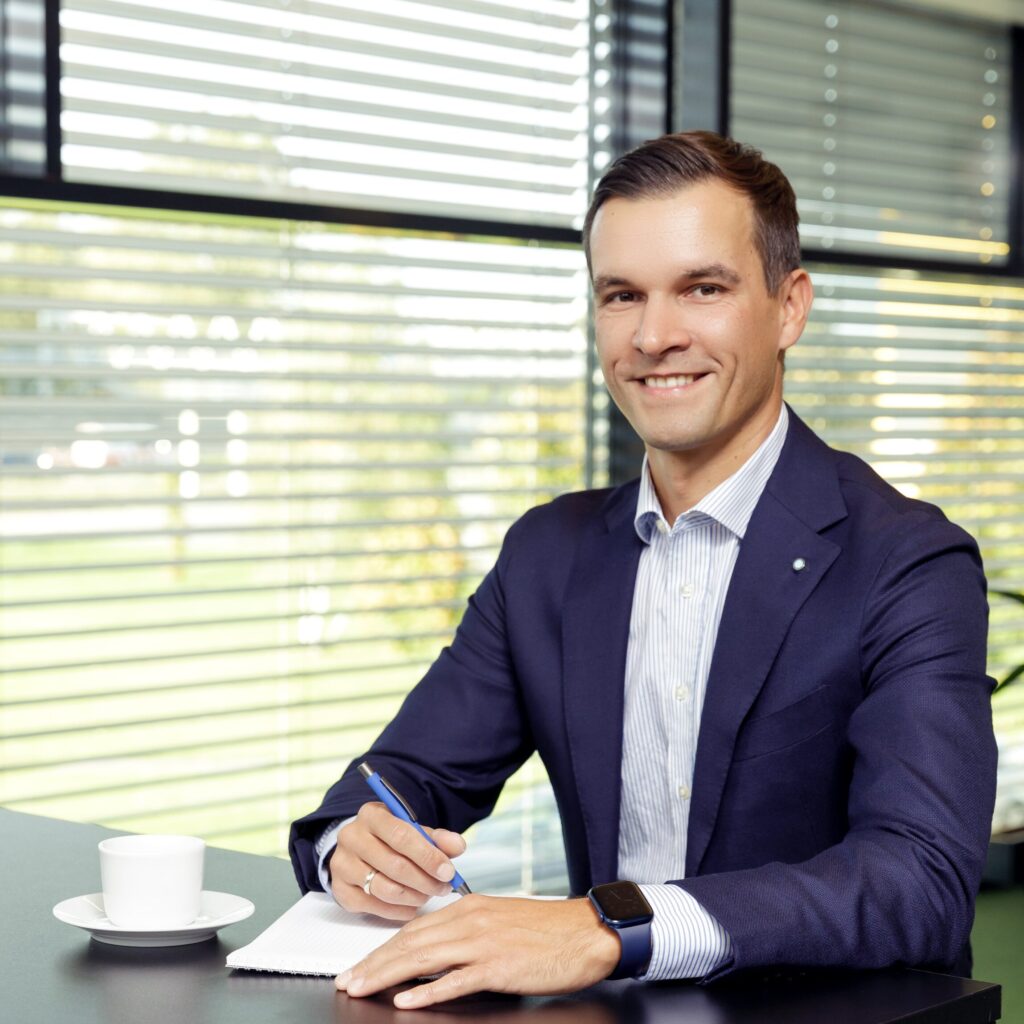 TNDM Trucking (formerly known as Girteka Fleet), as the dedicated carrier that delivers on round trip bases, will continue to work in tandem to accelerate the growth of your core business with a stable capacity of modern trucks and trailers that bring the best trucking experience.
Now, with a new CEO, the company's strategy remains the same, yet with a greater focus on strengthening relations with existing partners and fostering new potential areas of services, backed by digital solutions. In this way, TNDM, while operating as an independent company, with own management, fleet, support, and IT functions, greatly contributes to the development of the whole Girteka Group.
"I am very happy with my experience and what I managed to achieve, as well as the joy that a leader who has such great experience is taking over TNDM management" – summarizes Sigitas Meilūnas.
On the occasion of the appointment to the new role, Andrius Ivašauskas, commented: "I am looking forward to meeting all of my new colleagues at TNDM Trucking. I am sure that together we will build a team that embraces change and is ready to reach the high ambition set out for our business. Expertise in logistics, operational excellence, and customer centricity are our main focus areas for continuing improvement and building sustainable long-term partnerships with our clients."