One of the most important business metrics in road freight transport, alongside profit margins and operating expenses, is the number of empty kilometres per truck of a company. While it might come as a surprise to some, the statistic showcases crucial strengths or weaknesses of a company: how efficiently it can deploy its fleet, how well are the sales processes developed in the company, and how much more revenue a logistics provider would need to cover the expenses of running trucks empty across borders, regions, or worst-case scenario, continents.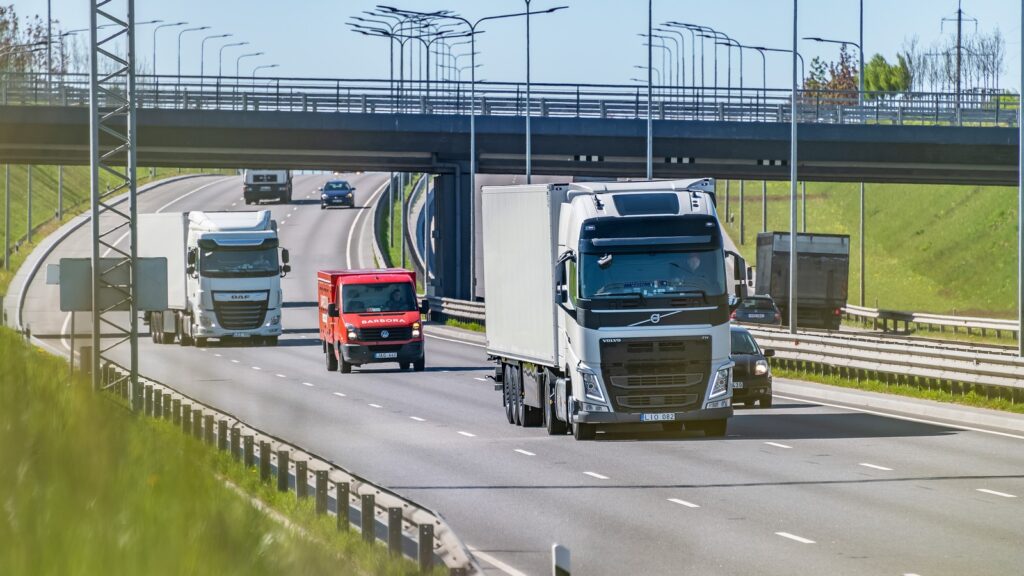 According to Eurostat data, 20% of road freight kilometres in the European Union (EU) in 2020 were completed by empty vehicles, meaning that one-fifth of the journeys you see on the road are loss-making, as no revenue-generating loads have been loaded onto the trailer. While the number differs for national (24%) and international (13%) transport operations, it still showcases that there were plenty of non-productive working trips that trucks had to go on in order to reach their next loading location, for example.
A worsening situation
There are more than a few steps that a company can take to reduce the number of empty kilometres driven by its trucks, whether it would be looking for external partners, a change in strategy from SPOT towards contractual loads, or by digitalization, as more often than not, the inefficiencies come from within an organization.
Even if road freight transport providers improve their empty kilometre numbers, the situation could potentially turn for the worse, as the newly-enacted Mobility Package regulations forced many haulers in the European Union (EU) to turn back their vehicles back to their operational bases every eight weeks. With a majority of road freight transport providers being located in Eastern Europe, as out of the top 10 countries with the most annual international road freight transport million tonne-kilometres in 2020, seven were countries located in Eastern/Central Europe, per Eurostat data. More likely than not, even if logistics providers manage to make adjustments in certain departments in their companies, the now-imbalanced market in the European Union could lead to additional issues on securing loads on certain corridors, for example from Germany to Poland, due to the sheer amount of trucks going to Poland at certain periods.
Nevertheless, the road freight transport industry in Europe is filled with a wide variety of companies, including many small/medium enterprises that have fewer than 100, sometimes even fewer than 50 or 10 trucks in their fleets, that are scattered all across the continent. Typically, these are small companies with few employees lacking the time to manage their fleet of trucks efficiently.
Investing in digital processes, for example, is also a costly venture. Considering that typically, a business involved in road freight transport services runs on very tight margins, even the larger enterprises, dedicating an already small portion of profits to continuously invest in systems that would break even or provide tangible benefits to an operator following a certain period of time is an option that is considered by very few, imaginably the number could even be zero. After all, a business has to grow and maintain, as well as invest in current resources to stay afloat, which is no easy feat, especially in the current inflationary economic environment.
Though it might seem grim, there are options for small/medium transportation enterprises to ensure that their fleet generates the maximum amount of revenue for the company to thrive.
Empty or not, drive with profit
There are various business models seen in logistics, as the dynamic industry has seen companies attempt the basic asset-based service, while others have attempted to find their pot of gold by connecting customers with carriers, allowing shippers to just watch their supply chains move. Some companies have enacted to do both, and yet, some companies dedicate their fleet of vehicles to select customers, while a silent partner in logistics does all of the important work in the background, ensuring that if a company has the know-how, they also have the required vehicles to execute the same know-how.
One of such companies is Girteka Fleet, which provides vehicles to their customers so that they can focus on their area of expertise, such as organizing a supply chain of Fast Moving Consumer Goods (FMCG), to illustrate an example, base their success on being able to ensure that their customers' supply chains are running as efficiently as possible with their assets, namely trucks and trailers.
"Girteka Fleet has managed to grow successfully over the past few years, we managed to march forward and establish ourselves as a reliable and a trusted silent partner in logistics," remarked Sigitas Meilūnas, the Chief Operating Officer (COO) of Girteka Fleet. "However, to continue our mission of growth, we need to ensure that we can provide enough capacity for our customers and that is why we are looking for alternative solutions, including partnering with smaller companies to include their fleet of trucks into our customers' supply chains," he added.
The executive sees a lot of benefits to partner with businesses that have small and/or medium-sized fleets of trucks and trailers, as Girteka Fleet can provide the needed know-how to enable them to thrive, "while we acquire a partner that we can trust for us to grow in parallel," commented Meilūnas. "Furthermore, we provide a stable stream of income for our carrier partners with payments for empty and loaded kilometres, as we simply need the additional capacity to grow our business."
Per the COO, the company's offering to potential haulers is to introduce their fleets into their customers' supply chains, ensuring that not only Girteka Fleet's customers have enough capacity but also that the company can continue growing and still be able to fulfil its contractual obligations with the highest level of transportation services.
Carriers who partner with such companies as Girteka Fleet get more than the market-standard payments for empty and loaded kilometres. The logistics services provider also offers constant and fast payments, compensate all tunnel or train expenses and the company looks to support its subcontractors by providing the crucial know-how about various road freight transportation processes.
"Partnering with Girteka Fleet means that you will never have to worry about acquiring loads, as we will take care of that for you, allowing our carrier partners to optimize their business processes and the growth of their business," noted Meilūnas. "We have always sought to develop long-lasting relationships with our customers and our partners and if we see a business relationship that will lead to success for both companies, we never hesitate to share our insight and experience about running a successful road freight transport company with an up-and-coming company," concluded the COO."