Dedicated carrier for your
round trip deliveries
Combining a unique proposition of dedicated fleet service while remaining an independent fleet owner, we are ready to provide tailored transportation services to clients across Europe.

Working in Tandem for the best trucking experience
TNDM Trucking is the dedicated carrier, delivering cargoes on round-trip bases and allowing clients to focus on the future success of their business, because we, at TNDM Trucking, can guarantee personalized, stable, safe & continuous cooperation.
Euro 6 emission standard trucks
Accelerate the growth of your core business with a stable capacity of modern trucks and trailers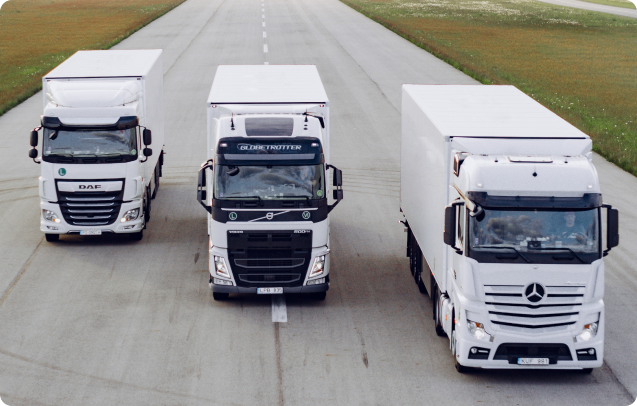 Only trucks with drivers
If you have a fleet of trailers but lack the equipment at the front to power those trailers, we offer you our truck rental solution: to use only our truck and drivers who continue delivering goods on your behalf with your trailers.
Trucks with trailers and drivers
Whether you are looking to ensure that you can provide FTL capacity to your customers, or need to keep your goods moving despite not having enough of heavy transport fleet, we are here to provide services that are tailored to your needs.
Calculate your freight price with tilt trailer
TNDM Trucking's ambition is to have the best trucking experience based on timely updates, a single point of contact, transport surveillance 24/7, and proactive problem-solving

Meeting extended sustainability goals

Modern & new fleet of trucks and trailers



Evening and night shifts, monitoring 24/7
Dedicated carrier guaranteeing stable, safe, continuous cooperation and capacity for growth